A new Facebook Group, Wash Exchange By SlipStream Pro has been started by ACWA Supplier member, Blair Woolcott.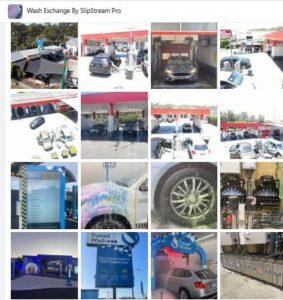 Click Link here to their group page and Request to Join
The Wash Exchange group page philosophy is to allow commercial car wash operators to share ideas, ask questions and develop their business with ideas from like minded wash operators.
Recently they went live for their first interview chatting with long time ACWA Member, past Victorian Director and all round car wash industry good guy, Rhys Lyster.  Having been in the industry for many years Rhys chatted about his vast wash background including his initial wash experience and how he has worked a run down wash into a successful operation.
Watch out for the next interview featuring Paul Burt, television weather expert, who will be discussing the long term predicted weather patterns.
And next time you're on Facebook don't forget to join ACWA's Facebook Forum Group…