Stay tuned for details on Car Wash Show Australia 2024
If you'd like to participate in the 2024 event, pre-register your interest now to take advantage of the early bird offer.
Car Wash Show Australia 2022 - Highlights
Thankyou to everyone who participated in Car Wash Show Australia 2022 at the Sydney International Convention Centre. Check out the 2022 highlights reel - was an oustanding success! We look forward to seeing you in 2024.
Car Wash Show Australia 2022 – we networked
Once again, Car Wash Show Australia 2022 presented the industry's best opportunity to put people in the right social environment to let networking happen. And it did it on an unprecedented scale!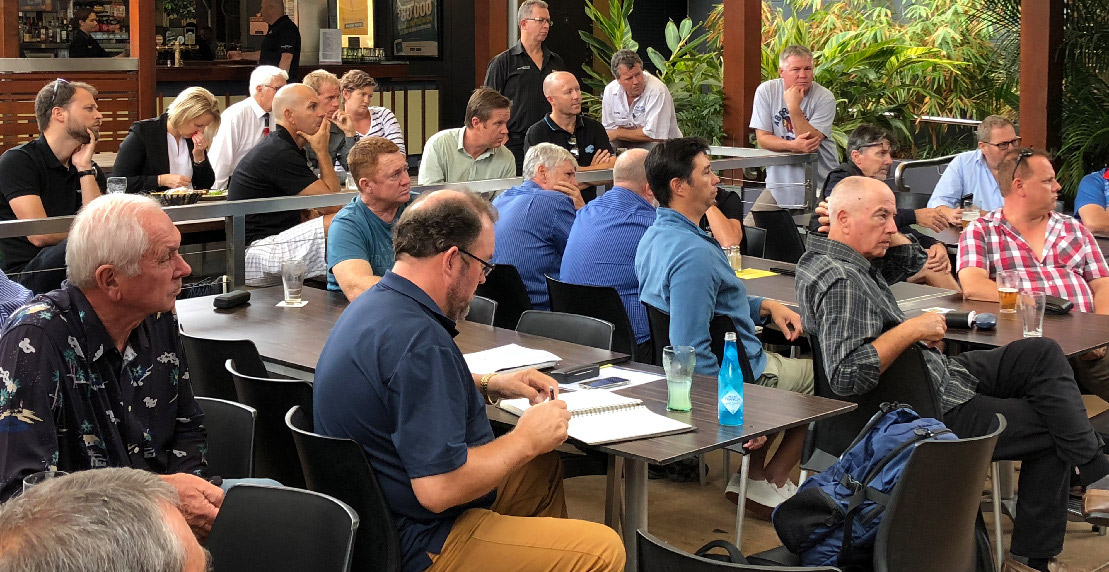 Sometimes, the thought of starting a conversation with a stranger at a conference or event can be daunting, and that's what makes Car Wash Show Australia so fantastic. It provides at least four opportunities that make the task of networking painless.
Let's be honest, most car wash operators have very similar problems to deal with, and as the old saying goes, "a problem shared is a problem halved". So, it was fantastic to see so many people use Car Wash Show Australia as an opportunity to share a problem and get advice from those in the know.
From the moment the whistle blew to start the Show, attendees made the most of every opportunity to exchange knowledge, learn from their peers' business practices, and stay abreast of the latest industry developments. This is the very essence of networking.
Of course, Car Wash Show Australia would not be possible with the support of our loyal sponsors. We take this opportunity to acknowledge the Major sponsor of Car Wash Show Australia 2022, Slipstream Pro.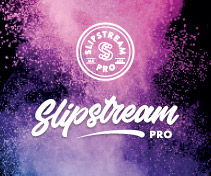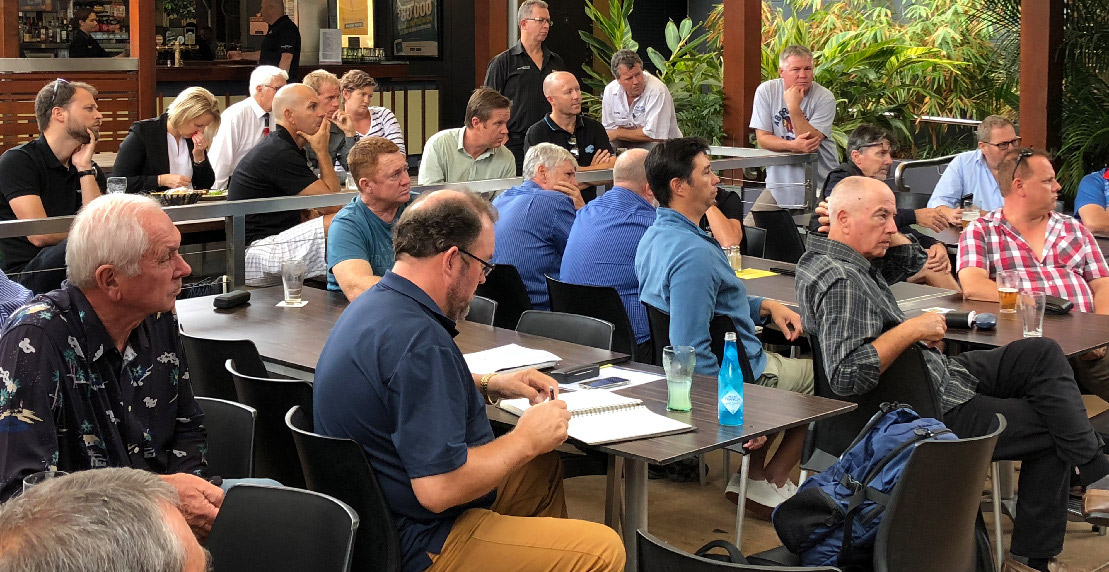 Wow, we at ACWA simply couldn't believe the number of Car Wash Show Australia attendees who took advantage of the Bus Tour Program this year. So much so that ACWA was forced to put on extra buses to manage the demand.
The tours provided unprecedented access to the operations of Sydney's showcase car wash sites, and all on board took advantage of the opportunity to swap ideas and discover what was new. And they had fun doing it!!
Thanks to our Bus Tour Program Sponsors PDQ Manufacturing Inc. and Carwash Solutions Australia, together with Sonny's the Car Wash Factory for supporting the tours.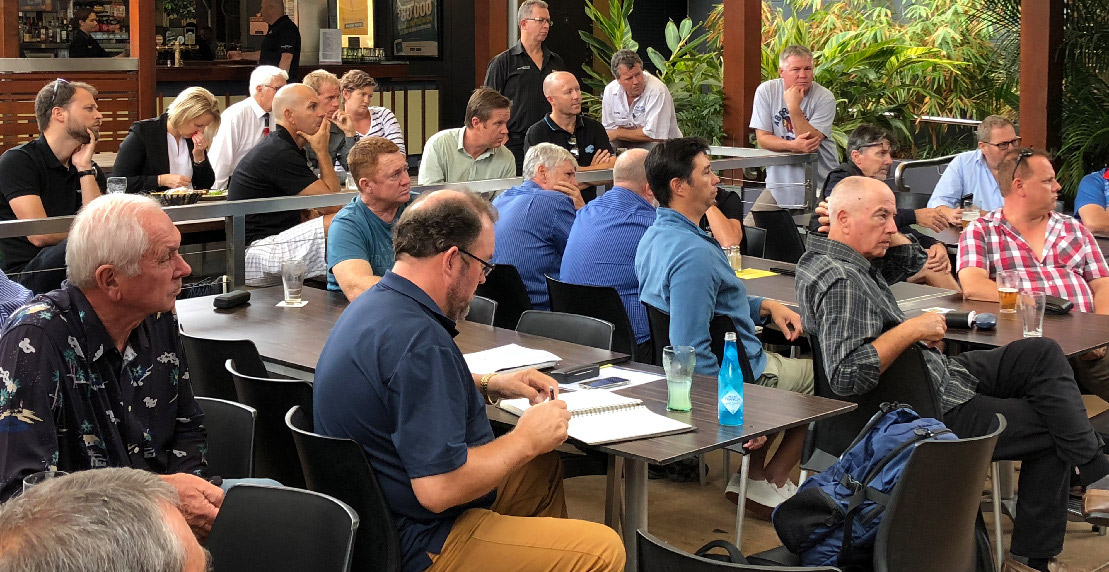 Already amazed by the numbers that headed out on the bus tours, everyone was simply gobsmacked by the record attendance of more than 300 people at the Show's Prewash Welcome Event at Cyren. 300 people and the doors of the Exhibition Hall weren't even open yet!
It seems that something incredible happens when you put car wash operators and suppliers together at a bar. Before the first glass has been drained, they are sharing each other's experiences, and that is precisely what happened at Cyren.
The buzz and vibe in the room were palpable. Whether people we queuing to get a drink, nibbling on a pizza slice, or taking in the sights of Darling Harbour, they were connected. Prewash had set the tone for what was ahead.
Thanks to our Prewash Welcome Event Sponsors Slipstream Pro and National Car Wash Sales for supporting the event.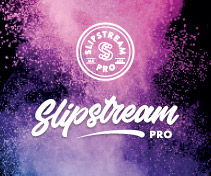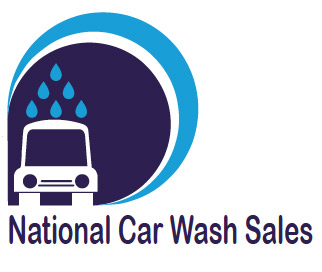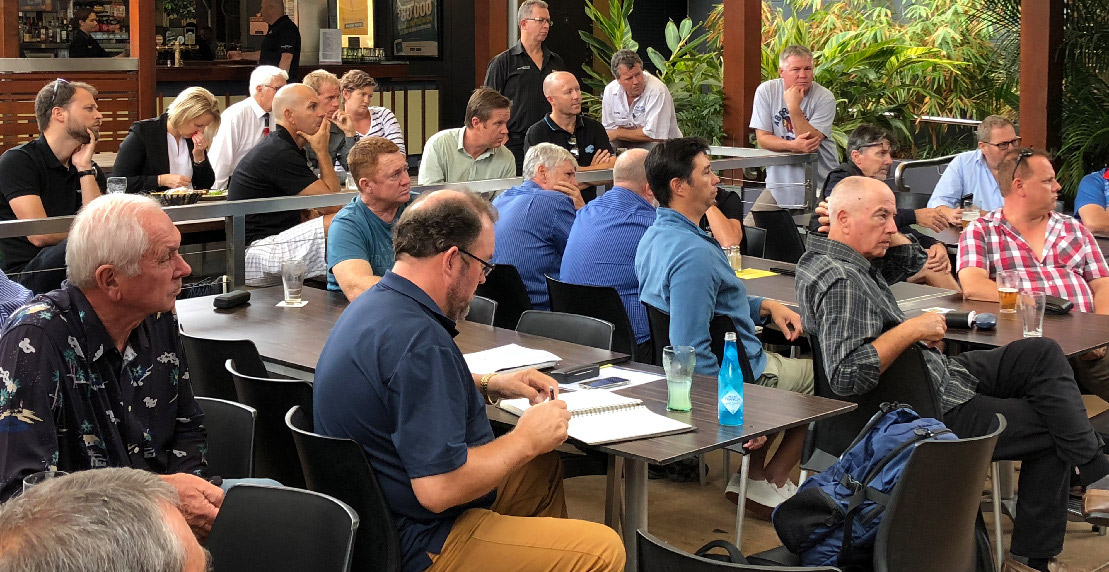 Planar Bar & Restaurant is a one-of-a-kind waterfront destination at Darling Harbour. It was the location for our second and most significant networking and social event of the Show. A networking and social event we call Party in the Washbay.
When the closing bell sounded on the Exhibit Hall, the crowd flooded out the doors, down the escalators, and into Planar. It wasn't long before the drinks were flowing, and the buzz that had by now become synonymous with Car Wash Show Australia 2022 was at full throttle.
It is said that developing relationships with like-minded people increases well-being. ACWA would go one step further and say that events like Party in the Washbay can, and probably did, lead to attendees developing lifelong friendships. And we all know nothing contributes to our well-being more than having friends.
So OK, Planar, you get zero points for a sound system that made the awards presentations a fiasco but a massive ten out of ten for location and ambience for a networking and social event.
Thanks to our Party in the Washbay Sponsor Velocity Vehicle Care for supporting the event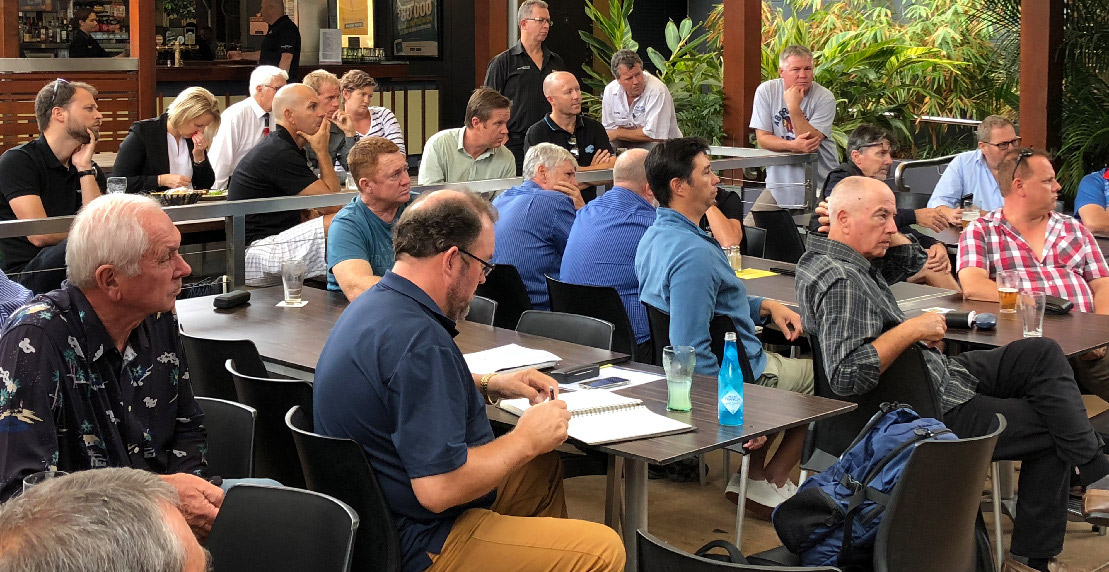 There are no dinner suits and formal sit-down dinners at Car Wash Show Australia, just relaxed casual events and opportunities to catch up, strike a new deal and enjoy the company of others.
So, in keeping with the rest of the social event program, Final Rinse's laidback and low-key format seemed a fitting way to wind down after a hectic three days of Car Wash Show Australia. It was with a tinge of sadness (and, to be honest, a degree of relief) that the Final Rinse farewell drinks hit the floor of the Exhibition Hall on Thursday afternoon.
Thanks to our Final Rinse Sponsor Paytech Solutions for supporting the event.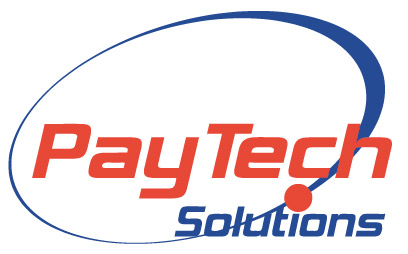 The Exhibition Hall Astounded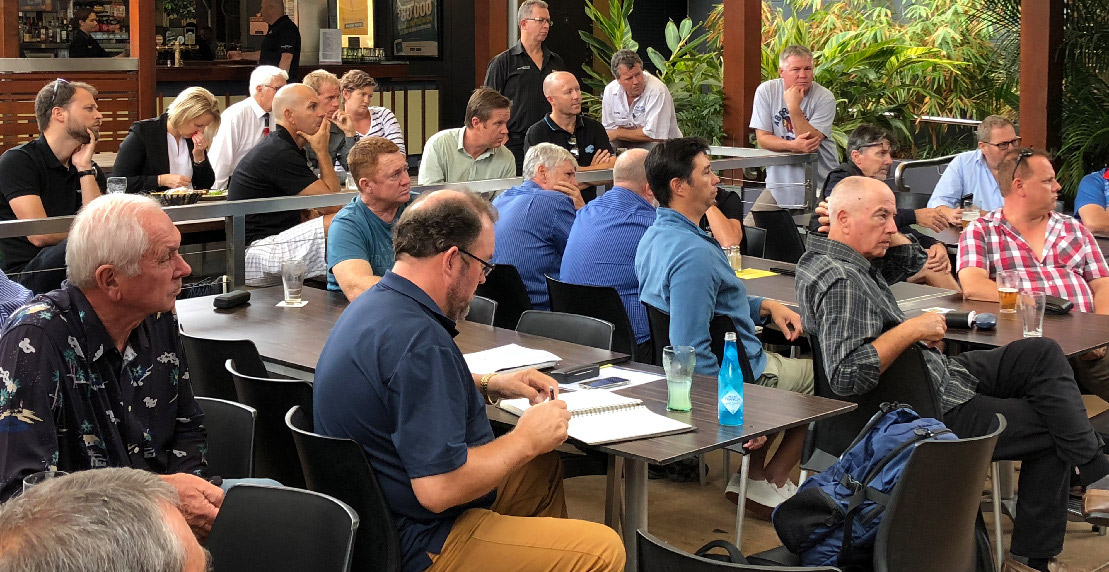 Visiting a trade show is an investment in time, but there is so much value in attending, many wouldn't dare miss Car Wash Show Australia. And 2022 was no exception as they came in droves from around the country to see industry experts and the world's best suppliers under a single roof. The car wash industry has tradeshows worldwide, with the biggest events in the US and Europe, but once again, our homegrown product, Car Wash Show Australia 2022, held its own.
From the time bookings for exhibitors opened, this year's renewal at the International Convention Centre in Darling Harbour was going to deliver a tradeshow that ticked the boxes. Mega-sites were introduced for the first time, and the three on offer were snapped up at a world-record pace. Indeed, within weeks of opening bookings, ACWA was set to deliver an across-the-board Exhibition Hall display space sales record.
But as they say, it's not the size that matters, but what you do with it and what exhibitors did, was simply outstanding. From full wash installations to mad chemists and from magicians to classic cars and motorcycles, the Exhibition Hall was alive with anticipation from the moment the doors opened. And this year's Show raised product awareness opportunities by a factor of five, with several suppliers using the Show to launch never-before-seen products.
It was easy to see some attendees using the Exhibition Hall for face-to-face meetings and strengthening relationships. Others were keeping up to date with the latest developments and new technologies. Of course, most were doing both because the Exhibition Hall is where all this happens at a tradeshow.
We all know that from time to time, the "stuff" can hit the fan at a car wash site. When that happens, knowing key decision-makers and having them answer your call is often critical. And guess where the car wash industry decision-makers were from 20 to 22 September 2020? They were standing on the Car Wash Show Australia Exhibition Hall floor alongside company sales reps and the industry's best technicians.
Sometimes, however, the Exhibition Hall is about more than business, decision-makers and new products. It's about seeing people you haven't seen in years or being in the company of other car wash fanatics who are caught up in the event's mood.
The Bus Tour Program – On the Road Again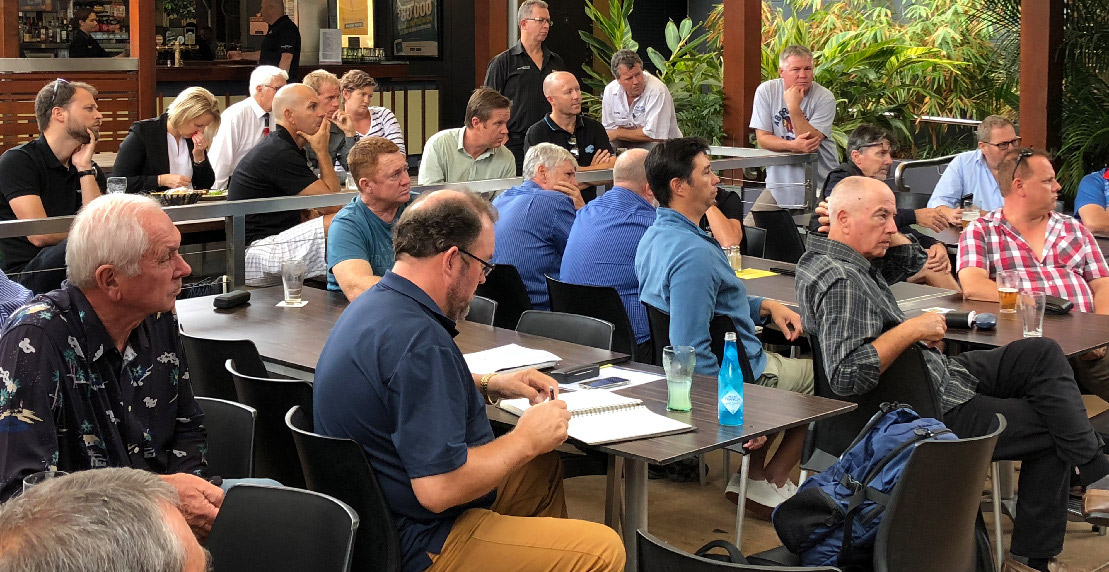 Benjamin Franklin summed up the importance and popularity of the Car Wash Show Australia Bus Tour Program when he said, "Tell me, and I forget, teach me, and I may remember, involve me, and I learn."
Bus Tours have been a part of Car Wash Show Australia events for quite a while, and over that period, they have developed an outstanding reputation. So much so that this year's tour bookings set a record for participation.
Not even Sydney's traffic delays could dampen the enthusiasm for Car Wash Show Australia's Bus Tour Program. Those that went on this year's tours returned raving about them. And why wouldn't they when it has been proven repeatedly that humans understand things better by touching and seeing? And that is precisely what happened on the Car Wash Show Australia 2022 Bus Tour Program.
The Bus Tour Program is always programmed for the day before the Exhibition Hall opens, which makes it the perfect opportunity to do something incredibly worthwhile before the Show opens. For just $100, the participants received a front-row seat and a behind-the-scenes look at the operations of Sydney's showcase car wash sites. In fact, one wag was heard to say, "it would cost me more than that to drive to the site and take the basic wash option!"
More than just being able to get backstage at a world's best practice wash site, participants got involved in conversations with, and asking questions of, some of the country's finest car wash operators over lunch. On behalf of everyone, ACWA takes this opportunity to thank Kim from the
International Car Wash Association for picking up the tab for lunchtime drinks. Thanks to our Bus Tour Program Sponsors PDQ Manufacturing Inc. and Carwash Solutions Australia, together with Sonny's the Car Wash Factory for supporting the tours.


The New Investor Panel Session – Another Sell-out!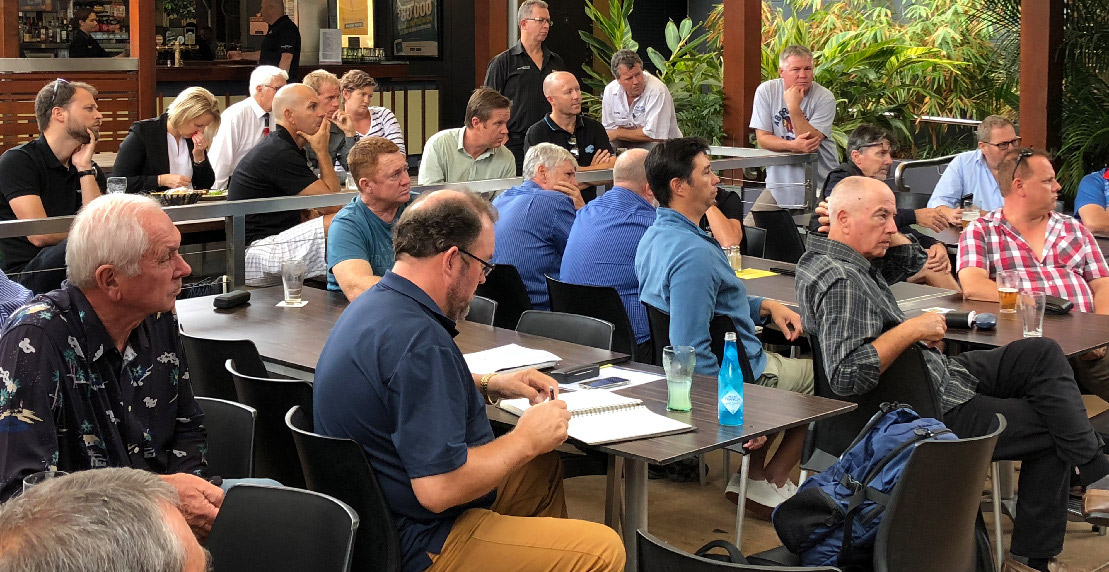 There is no better indicator for gauging the health of an industry than by the number of people looking to get into it. So, if the New investor Panel Session is any kind of barometer, it augers well for the future of the car wash industry.
When opening the New Investor Panel Session, Moderator Craig Campbell asked the audience to raise their hands if they were looking to become involved in the industry. He was immediately faced with a sea of hands. It was no wonder then that Fiona was forced to hang out the "SOLD OUT" sign on the event in the days leading up to Car Wash Show Australia 2022.
The New Investor Panel Session was a new innovation for Car Wash Show Australia 2022. The somewhat risky format saw a commanding performance by Good Sight Australia's General Manager Craig Campbell, who moderated the session.
Craig was joined on stage by four Australian speakers:
Tracey Michaels – TMC Building Design Group
Robert Sacco – Proprietor Waves Car Wash
Vaughn Pelias – Proprietor Oasis Building Design
Matt Hood – Proprietor Smiley Car Wash
Our four local speakers were joined by live international streamed presentations from:
Sonny's the CarWash Factory representative, Robert Andre and,
The International Carwash Association's CEO, Eric Wulf.
And what a success the session was.
It was amazing to watch the enthusiasm of the audience, who remained in their seats and focussed on the presenters on stage for more than two hours. Standing at the rear of the room, it was impossible not to see mobile phones taking snapshots of the information being presented. Since the event, ACWA has been inundated with requests for the presentations made by our six industry experts.
The presentations were circulated post-event and can also be provided to members who could not be there. Just let us know if you want them, and we will be sure to get you a copy. Fortunately, the complete session has been recorded and is available on YouTube. So if you couldn't be there, check it out online.
Our thanks to Carwash Solutions Australia in association with Sonny's the CarWash Factory for their support of the New Investor Panel Session.