Car Wash Show Australia is the ONLY car wash industry event in Australia and presents opportunities the country's leading community of car wash industry specialists to get together, exchange ideas and check out the latest and greatest car wash equipment on the planet.
What is Car Wash Show Australia?
Car Wash Show Australia is a two-day biennial event presenting a packed trade fair style exhibition hall along with a wide range of educational sessions delivered by keynote speakers sharing their experience and knowledge.
The exhibit hall is the undeniable nucleus of the event and creates a hub where attendees find new resources and make connections with leading Australian and global car wash industry suppliers, each demonstrating the latest and greatest car wash equipment and services on the planet.
Several important networking and social functions round out the Show program, making Car Wash Show Australia the place to be for many in the car wash industry.
Who Attends?
Car wash owners and their business partners, site managers and staff.
People or companies considering an investment in the car wash industry.
People interested in purchasing a car wash site.
Long-term operators considering building new sites, renovating and extending an existing site or buying new equipment.
Businesses looking to improve services and revenue by offering car wash services including; car parks, marinas, airports, shopping centres and service stations.
Car wash owners and managers looking to grow their supplier networks or negotiate new supplier contracts.
Car Wash Show Australia 2020 Postponed
Due to the COVID-19 Pandemic, Car Wash Show Australia 2020 which was to be held at the Gold Coast Convention Centre in September 2020 has been postponed.
ACWA is looking forward to rescheduling the  Show as soon as possible.
To keep up to date with developments please join the mailing list.
Click here to join the mailing list
Car Wash Show 2018 Review
The Australian Car Wash Association thanks those who attended and exhibited at Car Wash Show Australia 2018.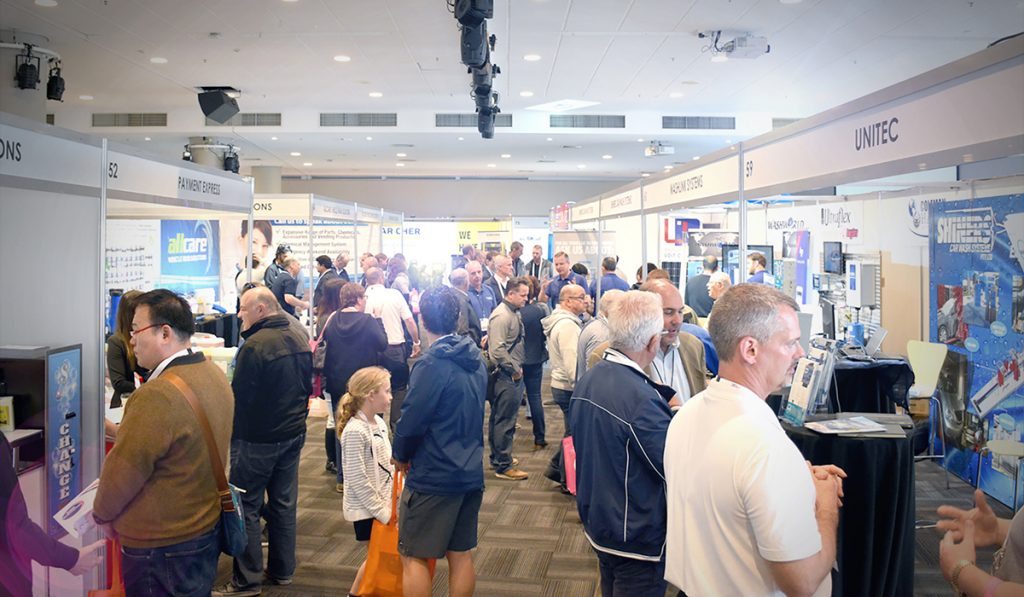 For those who couldn't be with us here's a sample of what you missed:
Download the 2018 Show Program
2018 SHOW Theatrette - Day One
Craig Campbell Biography
Craig Campbell has been in the vehicle industry for the last 23 years in various roles in the USA, Europe, and Australia. He currently supports Unitec (USA), Ryko (USA), and Istobal (Spain) products in Australia and manages Good Sight, a 50-year icon of the Australian car wash industry. He has extensive overseas experience in the vehicle washing industry in North & South America, Europe, Asia, Africa, New Zealand, and the Middle East in addition to Australia. Based in Sydney, he earned business degrees from universities in the USA and Denmark and has previously lived in the USA, Mexico, Germany, and Denmark.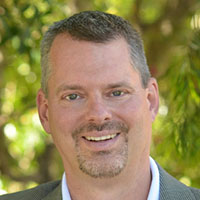 Craig Campbell
Opening Presentation by ACWA President, Craig Campbell
Topic – State of the Industry Address
Tom O'Toole Biography
Tom O'Toole is the charismatic and inspirational Baker from Beechworth. From customer service to business innovation and marketing Tom has an important small business success story that is sure to resonate with Australian car wash owners. Tom is best known for his incredible entrepreneurial story on how he created Australia's most successful standalone retail bakery business now employing over 280 staff with a turnover in excess of $17 million and serving over 1 million customers per year. Beechworth Bakery has become the highest earning single bakery retailer in Australia, the winner of National & State Marketing & Business Awards and Tom's business model is being emulated around the world.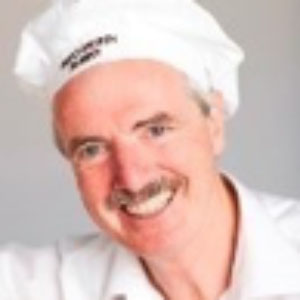 Tom O'Toole
Wednesday Keynote Speaker, Tom O'Toole
Founder of Beechworth Bakery
Blair Woolcott Biography
Blair Woolcott first started washing cars at the age of 14 at his parents' hand car wash in South Brisbane, since then he has stayed in the family business manufacturing Car Wash Chemicals and Dealership Chemicals under the Slipstream brand. Slipstream Car Care manufacturers its range in Australia which are sold and marketed in New Zealand, USA, South Korea, Blair has travelled these regions extensively and has developed and learnt a lot of car wash knowledge from operators around the world. Greg Lovett has always worked in the automotive industry and was part of Holden and General Motors senior management team. Greg was also the State Manager of Zupp's Queensland a car dealership group of 15 dealerships and employing in excess of 700 staff. Greg moved away from corporate life and formed a company called Dealers Own in 2011 with Blair Woolcott. Dealers Own specifically sells and markets a full range of car wash, detailing and protection products to the car dealership market. Dealers Own also operates in New Zealand and South Korea. Greg has extensive car wash knowledge and will utilise his dealership experience in assisting you with tips and tricks for customer retention in your car wash.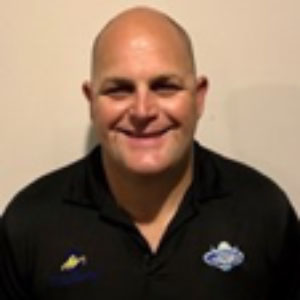 Blair Woolcott
Presenters – Blair Woolcott with Greg Lovett
Video Coming Soon
Topic – Car Wash Tips & Tricks to Retain your Customers
David Newham Biography
National expert in a range of security services using the latest in worldwide technology. Skilled in methods to protect property and staff 24 hours per day 7 days a week.
David Newham
Presenter – David Newham
Topic – Security Solutions for Small Business
Graham Lilleyman Biography
Graham Lilleyman is an industrial relations consultant who operates the ACWA Industrial Relations Telephone Hotline and supporting website. He has practised in this field for over 20 years running his own business for most of that period, and has worked with ACWA for 15 years. He has a detailed knowledge of Modern Awards, unfair dismissal and workplace discrimination laws. Having operated his own business and having specialist knowledge of car wash operations, he can not only respond to issues from members as they arise, but can also provide tips and recommendations to assist you in avoiding problems in the first place which can be practically implemented at your workplace.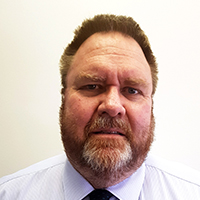 Graham Lilleyman
Presenter – Graham Lilleyman
Topic – ACWA Industrial Relations HelpLine Expert
2018 SHOW Theatrette - Day One
Robert Andre Biography
Robert Andre is the VP of Customer Success for Sonny's The CarWash Factory. Leading a group of instructors that have washed over 75 million cars, combined, and have owned, operated, or managed over 200 car wash locations. Washing cars since 1998, Robert currently operates an Xtreme Xpress location that washes in excess of 200,000 cars per year.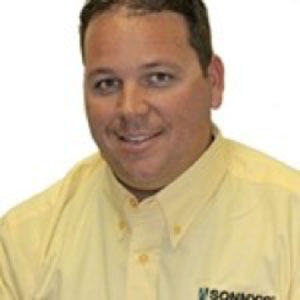 Robert Andre
Special Presentation
New Investor Seminar, Robert Andre
Eric Wulf Biography
Eric Wulf serves as chief executive officer of International Carwash Association (ICA), the world's largest organization for car wash professionals. In this capacity, he serves a sixteen-member volunteer board of directors and more than 2,000 member companies in approximately 20 countries. He leads the association's professional staff, based in Chicago. International Carwash Association was founded as a not-for-profit trade association in 1955 to advance the mutual interests of car wash owners and suppliers within the professional car wash industry. ICA accomplishes this through conventions and trade fairs on three different continents, advocacy, publications, research, benchmarking and networking events.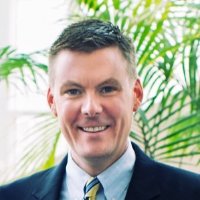 Eric Wulf
Thursday Keynote Speaker, Eric Wulf
Topic – The Australian Car Wash Customer – New Insights and Global Benchmarks
Ross Garlick Biography
Ross Garlick worked in aviation as a structures mechanic for 20 years before his passion for work place health & safety saw him obtain a position as a Health & Safety Officer with Boeing Aero-structures in 2005. During this role he completed his Graduate Diploma in Occupational Hazard Management at Ballarat University. He joined WorkSafe Victoria as a Health & Safety Inspector in 2010 based in the Dandenong Region. In 2014 he became the Group Leader of a team of Inspectors based at Essendon. His team covers the inner city area and includes workplaces as diverse as the Port of Melbourne, Luna Park, Melbourne Zoo, Large Hospitals as well as small and large businesses including automotive, retail and manufacturing.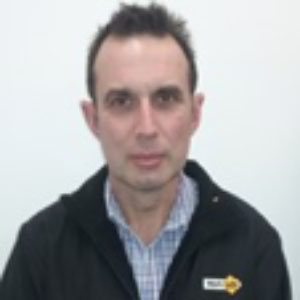 Ross Garlick
Presenter – Ross Garlick
Topic – Safety in the Car Wash Industry; How to Control the Risks
David Mau Biography
David Mau is a Brisbane based SEO and SEM strategist and web developer with Neoterik Pty Ltd. As Director of the company he has been at the forefront of marketing development and online advertising implementation with advanced strategy management for over 16 years. With a keen interest in the ever evolving landscape of digital marketing and web strategy, his ability to stay on top of current trends and technology changes has garnered interest nationwide with his SEO and SEM presentations. David's knowledge and experience with a nationwide client base brings a unique skill set and diversity to assess and implement comprehensive tailor-made marketing strategies for any business or organisation. His extensive range of work includes private educational facilities, government organisations, sporting companies and a broad range of small to large businesses looking to not only assess their online position, but also to devise and implement a complete, all inclusive package for them to be ranking organically and also have the competitive edge with online advertising to knock out the competition.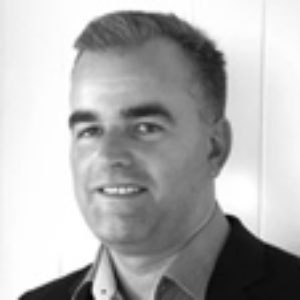 David Mau
Presenter – David Mau
Topic – Online Marketing Strategies that get Results for Your Business
Danny Lynch Biography
Danny Lynch is the Operations Manager and Senior Consultant with Eastman Lynch Health and Safety. He has been consulting to small and medium size business in Health and safety for over 13 years and has been working with the Australian Car Wash Association in providing advice and assistance to ACWA members since 2009.
Danny is passionate about providing advice to smaller business owners and operators to allow them to successfully manage their health and safety obligations within the financial and staff resources that they have on hand.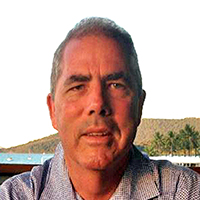 Danny Lynch
Presenter – Danny Lynch
Topic – ACWA Workplace Health Safety Helpline Expert
Video Coming Soon
Topic – ACWA Workplace Health Safety Helpline Expert