Want to renew your ACWA Membership?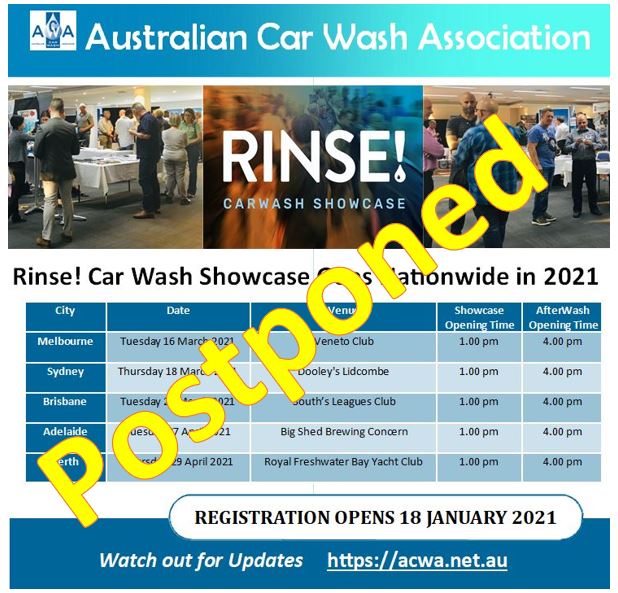 The new SUMMER issue is out now.
The next issue will be available March 2021.
ACWA takes this opportunity to advise members of several Worksafe inspections carried out at car wash sites in Victoria in the last week.
Car wash site operators are encouraged to review and update their WHS Site Plans and ensure any required on-site signage is clear and visible to customers.
Read More
When a car is washed in a driveway or the street, the pollutants run into stormwater systems and flow completely untreated into the river, creek or ocean.  Commercial car washing cares for the Australian environment
Read More
ACWA Announces Postponement of the 2021 Rinse! National Tour Before… Read More >
Earlier this morning Queensland Premier Annastacia Palaszczuk announced significant changes… Read More >
Launched in Brisbane in September 2019, the inaugural Rinse! was… Read More >