Welcome to the COVID-19 Resource Centre
The coronavirus (COVID-19) crisis is having a severe impact on community health in Australia. At times like this, ACWA can play a pivotal role in ensuring that members are informed and are galvanised in a community.
Through membership, we can assist you to find support if you need it and importantly facilitate learning from the experience of others.  Unfortunately, the COVID-19 landscape differs from state to state and changes rapidly and this makes keeping up to date with the latest rules and regulations difficult.
The COVID-19 Resource Centre provides the car wash industry with a central hub of information and links to help us all navigate the challenging times ahead.
Car Wash Industry Frequently Asked Questions (COVID-19)
The COVID-19 Resource Centre
The coronavirus (COVID-19) crisis is having a severe impact on community health in Australia. No one needs telling that...news updates and our daily conversations with colleagues, friends and family are constant reminders.
It is also impacting the business and economic circumstances of every Australian in ways we could never have imagined.
With conditions, rules and regulations changing at pace, we are all struggling to come to terms with the new norm.
No one is sure where the coronavirus journey will take our industry and more importantly, Australia. However, it is these kinds of situations that make membership in an organisation like ACWA, all the more critical. At times like this, ACWA can play a pivotal role in ensuring that members are informed and galvanised into a supportive community. Through membership, we will find support if we need it and importantly learn from the experience of others.
This web page has been developed with exactly that in mind. However, in this rapidly changing environment, every wash owner and supplier must observe the instructions delivered by elected Government officials. The best way to stay abreast of announcements is to check State and Federal Government Department of Health websites. The links are listed on this webpage.

Community Safety Posters EXCLUSIVE and FREE for ACWA Members
ACWA COVID-19 Community Safety Posters are available exclusively to ACWA Members.  
It is imperative that car wash sites do everything in their power to ensure the safety of staff and customers.  ACWA's Community Safety Posters reinforce the need for customers to maintain the principles of social distancing while at your car wash and highlight the ways your wash site is helping to ensure customer safety.
Each poster is available in A4 and A3 (poster) sizes, simply place your order by clicking on the poster most appropriate for your car wash site or select both options.
Once you have placed your order, you will be forwarded the artwork which can be printed and laminated in the quantities you required.
Click the link to order your posters ACWA Community Safety Posters for your Car Wash Site
ACWA Member's Email Bulletins
ACWA takes its obligation to keep our members up to date seriously.  We do this by sending regular email bulletins when we believe there is an important announcement.  Most email bulletins are recorded in the news navigation on this website.
However, the COVID-19 environment changes rapidly and the conditions at any one time are often dependant on the state and location.  With so many communications required, ACWA has elected to segment its communications on a state by state basis.
We will do our best to keep you up to date but we also encourage those in the car wash industry to monitor appropriate Government websites.  They are listed on this page.
Car Wash Industry - Obligations to our Community and Employees
Each of us has a civic obligation to help control the virus. In doing this, we will contribute in a small way to saving the lives of fellow Australians. Allowing customers to continue to use our equipment as they have always done, is not holding ourselves, or our industry to our obligation. It cannot be business as usual, every company and every person in Australia is being asked to play their part.ACWA emplores all members to take up the challenge of contributing to society by being COVID safe at all times.
We also have a duty to our employees. This is not only a community duty, for many of us, but it is also our legal responsibility as Company Directors. We need to do everything in our power to ensure customers using our equipment and on-site services, do not infect our staff. They deserve that commitment from us.
To assist with our obligations to staff and community, ACWA's IR and WHS partners (ESSA and Eastman Lynch respectively) have prepared comprehensive guides for the car wash industry. These documents can be found in the Member's section of this website.


Your Business Obligations - Social Distancing, QR Code Tracing and COVID Safe Plans - Be a Part of the Solution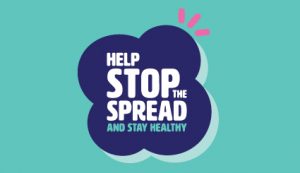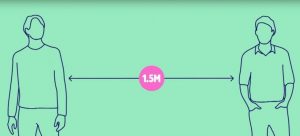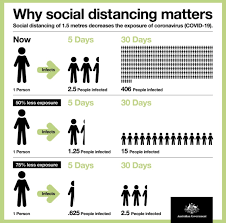 Until 18 months ago, no one had heard of the concept of social distancing. It is, however, something we must all come to grips with.  Social distancing is one of the Government's key strategies to get us all through this health crisis and keep the pressure off our health services.
Each Member of the car wash industry has an integral role to play so be a part of the solution by ensuring your workplace adheres to strict social distancing guidelines.
Car washes are also reminded of their obligations to administer State-sanctioned QR Code Business Registration and always have a Covid Safe Plan for the car wash site.
For information on your States QR Code program and COVID Safe Plan head to the websites:
Restrictions and Shutdowns
States are managing and controlling COVID at different speeds and each has implemented its own regimen and rules. At this time, Victoria, New South Wales and the ACT are recording record numbers of infections and these states have the most stringent lockdown regulations in the country.

However, restrictions in all states are constantly and rapidly changing.  ACWA takes this opportunity to remind you to regularly check state and Federal health websites for the most up to date information.
The links are listed below.
Accessing Government and Financial Support
An ACWA Summary of Grants and Funding Opportunities for those Impacted by Lockdowns
The following information has been extracted from State and Federal Government portals as of 9 August 2020 and is summarised for member convenience. As COVID continues to be a "moving feast" with different levels of severity and lengths of lockdown, the details will continue to change so it is worthwhile regularly revisiting your State's web site from time to time to check the changes.
If you want all the details for your state(s) or federally, head to the links provided below:
Federal Government Support
The Federal Government contributes collaboratively to many state-based business programs, their contribution is contained in the State summaries that follow.
The Federal Government directs its payments directly to individuals with the two significant schemes:
Those in a COVID-19 hotspot, lockdown or period of restricted movement may be eligible for the COVID-19 Disaster Payment.
Those told to quarantine, isolate, or care for someone with COVID-19 may be eligible for the Pandemic Leave Disaster Payment.
The Federal Government's COVID-19 Disaster Payment supports workers adversely affected by State base public health orders. This lump sum payment is designed to assist workers who cannot earn an income due to a state-based COVID-19 lockdown or restriction of movement.
Notably, the amount that can be accessed depends upon the location and individual circumstances.   To check if you or any of your staff may be eligible, head to the services Australia website and check the details for your state https://www.servicesaustralia.gov.au/individuals/services/centrelink/covid-19-disaster-payment.
State Support Available in NSW
ACWA encourages anyone who can do so to speak to their Accountant.  In summary, there are three funding opportunities for those impacted by the Greater Sydney lockdown that began on 26 June. Similar options are available for those operating in the VIC/NSW stay at home border bubble, which began 27 May.
Amongst other criteria, each of the NSW grants requires a demonstration of a 30% decline in turnover across a minimum fortnightly period compared to the same period in 2019. Any fortnight during the lockdown period may be used, and your Accountant may need to provide you with a letter verifying your drop in turnover.
The three schemes are as follows:
Government Support in Victoria
 ACWA has negotiated a grant scheme specifically for "small business" car wash operators. The scheme is known as the Business Costs Assistance Program Round Two Targeted Stream: Car Wash Businesses provides access to grants of up to $5,000. Importantly, those invited to apply for the scheme automatically become eligible for additional top-up grants.
The scheme is run on an invitation-only basis. And, all ACWA members who met the small business criteria have been personally invited by Government to be part of the arrangement.
ACWA Members who have not applied and wish to do so should immediately contact Fiona contact@acwa.net.au. Invitations to be part of the scheme close TOMORROW.
QLD Government Support Packages 
Details of Queensland's 2021 COVID-19 Business Support Grants Program are not yet finalised.  ACWA strongly encourages members to make sure they are aware of details as soon as they are available by joining Queensland's Small business connect newsletter. You can subscribe here  https://www.business.qld.gov.au/starting-business/advice-support/support/small-business/connect.
Applications for the 2021 COVID-19 Business Support Grants open in mid-August. The grant is a one-off $5,000 support payment available to any small or medium-sized businesses impacted by stay-at-home restrictions.
Whilst lockdowns in Queensland have mostly been restricted to South East Queensland, the QLD government's 2021 COVID-19 Business Support Grants Program applies state-wide.
QLD's COVID-19 Business Support grant amongst other things requires:
Annual turnover of more than $75,000
Maximum payroll expenses of $10 million
Ability to demonstrate a decline in turnover of at least 30 per cent due to the lockdown
South Australian Funding Opportunities
The SA government recently announced a COVID-19 Business Support Grant Program to assist small and medium-sized businesses impacted by the state's lockdown, which began on 20 July 2021.
To be eligible for the one-off emergency cash grant, a business must, as of 12:01 am Tuesday 20 July 2021;
Experienced at least a 30 per cent decline in turnover between 20 July and 26 July 2021 compared to the previous week. Businesses need to declare that this drop results from the lockdown, and will need to keep appropriate records.
Located in SA
Have a valid ABN
Have an annual turnover of $75,000 or more and be registered for GST.
Amount available:
$3,000 available to businesses employing staff
$1,000 available to businesses not employing staff
Applications are open and can be completed here https://www.revenuesaonline.sa.gov.au/?a=e&m=sbg3&d=Application.  Applications for a Business Support Grant will close at 11:59 pm on 30 September 2021.
Australian Capital Territory Funding Opportunities
On 31 August, The Australian and ACT Governments announced an expansion of the COVID-19 Business Support Grants to align with the extension of the ACT lockdown to 17 September.
The Grants provide $20,000 for employing businesses and $7,500 for non-employing businesses during the five-week lockdown period. Funding is contingent on a turnover declined of 30% or more due to the COVID-19 restrictions.
Applications are now open the link is here https://www.act.gov.au/business/business-support/covid-19-economic-support-for-business. However, If you have already made an application, the new payments will be automatically applied if you are eligible.
The Canberra Business Enterprise Centre will host a webinar about the COVID-19 Business Support Grants on Thursday, 2 September at 10 am.  Register here https://www.eventbrite.com.au/e/act-covid-19-business-support-grants-tickets-168669796903
Important Australian Government inks
Federal Government Links
Services Australia - Disaster Payments
Victoria Government Links
Chief Health Officers Directions
Tasmanian Government Links
New South Wales Government
Queensland Government
Queensland Government Current Restrictions
South Australia 
Western Australia
COVID Advice for Businesses in Western Australia
Northern Territory
NT Government COVID Information
Australian Capital Territory Links
Other Important Links 
Resources for ACWA Members
ACWA Members should log in to the Member's area of this website to gain exclusive access to resources to help them through the COVID-19 crisis.
Member's login to access the information by clicking this link
Global COVID-19 Data (Worldwide Infection Rates and Graphs)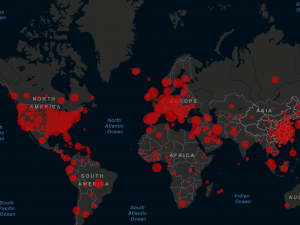 John Hopkins University of Medicine
International COVID-19 Data and Graphs John Hopkins University of Medicine
Australian COVID-19 Data (Infection Rates and Graphs)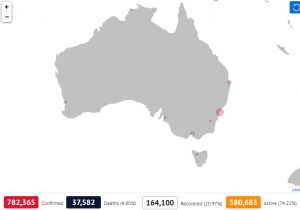 The Sydney Morning Herald provides a daily analysis of the COVID-19 Status of Australia.
Sydney Morning Herald COVID-19 by the numbers: a live snapshot of the coronavirus in Australia
Help ACWA, Help You
Always check the ACWA Website News Page for the latest updates. And be a part of the conversation on Facebook.
If you have additional suggestions, share them at contact@acwa.net.au
ACWA membership keeps me across all IR and OH&S issues so I can ensure compliance and provide a safe and harmonious workplace for my staff.
My ACWA membership allows me to the opportunity to contribute to a voice for the industry which in turn influences important regulatory decision makers.
Ken Planner
Supplier and Victorian Car Wash Member
We are a part of ACWA because we love what ACWA stands for. We like the interaction amongst other car wash operators and we like the way they stand up for our rights in tough times.
Pat Morris
South Australian Car Wash Member
We are members of ACWA to learn about and keep abreast of car wash trends, digital world and technology. Make valuable contacts to discuss ideas with and seek advice from.
Geoff Burnett
WA Hand Car Wash Member
I was a newcomer to the industry and needed to get up to speed quickly. The best way to gain this knowledge was to firstly join as a member and subsequently onto the Board.
Darren Brown
Tasmanian Car Wash Member