FOR SALE – MR MAGIC SMART WASH
ACWA Member Matt, based in Adelaide SA selling Mr Magic Smart Wash.
Looking to get $20,000.
Still operating but will require some maintenance to freshen it up like new again.
Comes with heaps of spares.
Would suggest putting new gearing in the main arm as it's becoming worn and a new set of wheels.
Wheels can be supplied for right price.
Heaps of spares and will come with new decals.
Selling due to decision to upgrade to newer machine.
Has been very reliable.
For more information please email
matt@bigbucketcarwash.com.au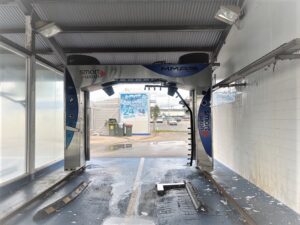 Seller Information
Seller Name: ACWA Member, Matt
Seller Address: South Australia
Seller Phone No.: 0447 010 012
Seller Email: matt@bigbucketcarwash.com.au