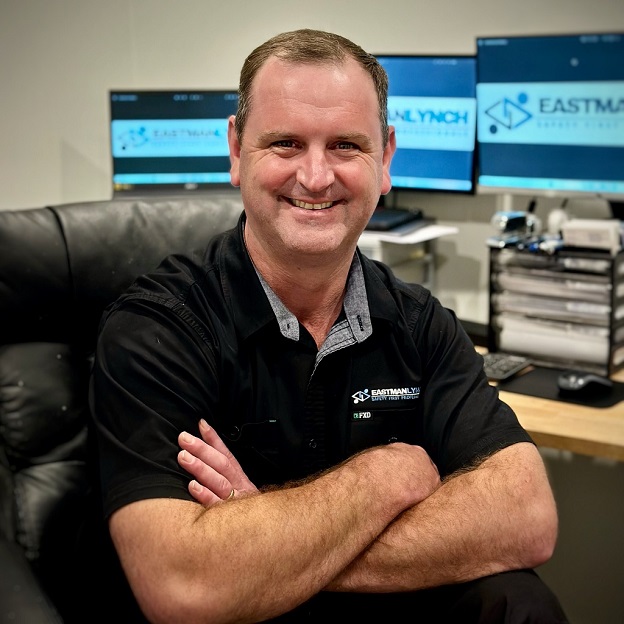 ACWA Workplace Health Safety HelpLine
Eastman Lynch

Introducing the new voice on the other end of the ACWA WHS Helpline phone call.
"I am Bill McIlrath, and after spending eight years in the Army as a Heavy Diesel Mechanic, I became a Police Officer with Victoria Police, where I stayed for seven years before beginning my career in Occupational Health and Safety.  Over the past decade, I have worked in Senior Safety Management roles in government utilities, Quarrying and Mining, Construction Material Manufacturing, Dairy Manufacturing, Agribusiness and Exploration.  My last full-time job was as a Heavy Diesel and Agricultural Mechanical Teacher at Bendigo Tafe.
In February this year, I purchased Eastman Lynch and have been working as a self-employed person since.  This is a rewarding role as I get to interact with clients across a number of different sectors and get to utilise the skills I have learnt over the past 26 years.
WHS is important to me because, as a police officer, I attended workplace fatalities and witnessed first hand the impact on families, work colleagues and the general community.  It was this that made me consider a career change that would allow me to work towards being proactive and preventing workplace incidents rather than responding to them.
I have seen the results of a number of workplace injuries.  Some seemed minor, but they have caused lasting issues for the affected people.  Through good safety management in the workplace, the effect on people can be minimised.
Workplace Health Safety (WHS) is extremely important for all industries, but for car wash operators, it could be argued that it is more important for a number of factors.
Each car wash is different and has its own unique set of challenges however, there are issues that many washes have in common.  For example:
Car washes are open to the general public and can expose people to moving plant with no isolations in place. which could result in plant and human interaction.  This has proven fatal before.
The public can also pull into a wash bay and use high powered hoses, which are capable of breaking skin if pointed directly at people.
There are a number of traffic movements, some of which are done around staff in close proximity.
There is often high staff turnover and some tasks require specific training.  Without properly structured training programs and documented records, proving competency is hard.
Therefore, the work Eastman Lynch has recently undertaken in updating all the Safety Management Systems on the ACWA website will provide car wash operators with the tools they need to implement a Safety Management System and train their staff in it.
We also hope to undertake a series of site visits and during this process develop initiatives including; creating signage standards, conducting risk assessments and developing environmental guidelines.
Eastman Lynch is a resource to be used and can be contacted any time if ACWA's operator Members want to discuss their car wash safety.
ACWA Members attending RINSE! Brisbane can also meet Bill at his display table and discuss all their WHS needs.
Alternatively, log in to the Members Area, and go to Work Health Safety where you will see the click through document with full HelpLine detail to contact Bill for advice.