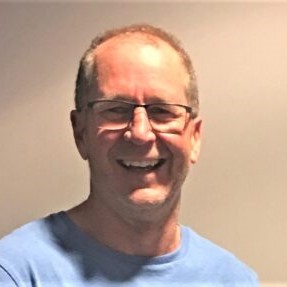 Hi ACWA Members
Welcome to our first newsletter for 2023
In talking to operators around the country, it seems the extraordinary weather conditions around Australia continue to create either a feast or famine for car wash sites.  Strong winds and sporadic light rains followed by glorious Australian sunshine have created a car wash bonanza for some locations.  For others, persistent torrential downpours and even floods continue to take their toll.
If you are not already on the feast side of the weather equation, I sincerely hope you find yourself there soon.
Late last year, I received several emails from members informing me that my ACWA President's email address was being used in a scam attempt.  The scam was very shrewd, and, you may recall, ACWA was forced to send a Bulletin warning members not to get sucked in.
It seems to me that scammers are getting increasingly sophisticated in their attempts to steal our money and personal details.  In fact, we probably all know or have heard about someone who has been stung.
ACWA has received several emails recently from organisations warning us about how to recognise scams and what action to take when we are being scammed.  Based on these warnings, we have prepared an article in this newsletter to alert and help protect you and your family from potentially being scammed.  We acknowledge financial advisors, Morrows in particular, for the following information.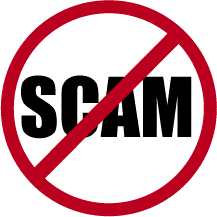 Tips to Help You from Being Scammed
Look out for any suspicious or unexpected activity across your online accounts, including your telecommunications, bank, health insurance and utilities accounts.  Ensure you immediately report any suspicious activity in your bank account to your financial institution.
STOP – Don't give money or personal information to anyone if you are unsure
Someone calling and claiming to be from Optus, Medibank Private, police, bank or another organisation and offering to help you with a data breach could be a scammer.  Consider hanging up and contacting the organisation via their official contact details.
If you receive an email or invoice for payment saying bank details have changed or that you owe money, independently verify the contact using self-sourced information rather than phone numbers or links provided in the correspondence.
THINK – Don't click on links or respond to callers before you know it's real
Don't click links in any email or SMS claiming to be from third parties, especially Optus and Medibank Private or from unknown or suspicious numbers (especially if they are generic, i.e. Hi Mum)
PROTECT – Act quickly.  Call your bank to secure your accounts.  Seek help and report scams.
Don't share your password-and never provide your passwords, your bank's one-time pin, or any personal or financial information.
Regularly update your passwords with 'strong' passwords and activate multi-factor authentication on online accounts, where available.
If people call posing as a credible organisation and request access to your computer, always say no.  Don't give anyone access to your computer-
Report it- If you believe you are a victim of Cybercrime, report it to ReportCyber .
Recent scams and Data Breaches
There are several scams in high circulation at the moment.  Here a just a few of the more prevalent ones.
Hi Mum Scam: The scammer posing as a family member or friend will claim they have lost or damaged their phone and are making contact with a new number.
Imposter Bond Scam: Imposter bond scams usually impersonate real financial companies or banks and claim to offer government/Treasury bonds or fixed-term deposits.
Agriculture and Regional Scam: Scammers lure farmers and rural businesses with seemingly good online deals on tractors and other farm machinery through fake websites or bogus classifieds on legitimate platforms and publications.
Fake Online Deals: Be aware of online shopping scams, especially around Black Friday, Cyber Monday and other sale seasons.
Optus Data Breach: In September 2022, Optus became the victim of a cyber-attack that resulted in the disclosure of their customers' personal information such as name, date of birth, email addresses, driver's licences, Medicare card and passport numbers etc.
Medibank Private Breach: In October 2022, Medibank Private had 200GB of data stolen, including the names and addresses, date of birth, Medicare numbers, policy numbers, phone numbers and some claims data.
Smith Family Breach: The Smith Family, in November 2022, announced that 80,000 donors may have accessed their personal details.
Happy Washing!
Regards, Neil Fox -The Wash Factory, Western Australia