One crucial factor contributing to high electricity prices is the aging infrastructure across the country. Australia's energy infrastructure, including power plants, transmission lines, and distribution networks, requires substantial investment to maintain reliability and meet growing demand. Therefore, it is a timely reminder to think Solar.
Solar power is a great choice for car wash operators for several reasons:
Cost Savings: Solar energy can help car wash operators save money on their electricity bills by reducing their reliance on traditional grid electricity. With the installation of solar panels, a car wash can generate its own electricity, which can help to reduce operational costs over the long term.
Environmental Benefits: Solar energy is a renewable and clean source of energy, which means that it does not produce greenhouse gas emissions that contribute to climate change. By using solar power, car wash operators can reduce their carbon footprint and promote sustainable business practices.
Increased Reliability: Solar energy is a reliable source of electricity that can provide consistent power to a car wash even during power outages or times of high electricity demand. This can help to ensure that a car wash remains operational and can continue to serve its customers.
Marketing Opportunity: By using solar energy, a car wash can promote its commitment to sustainability and attract environmentally-conscious customers who are looking for businesses that prioritize environmental responsibility.
Overall, solar energy is a cost-effective and environmentally-friendly choice for car wash operators, offering a range of benefits that can help to improve the efficiency and sustainability of their operations.
How  should a solar system be maintained
Maintaining solar panels and the system is important to ensure they operate efficiently and effectively for a long time. Here are some tips to help you maintain your solar panels and system:
Regular Cleaning: Dirt, dust, and debris can accumulate on the surface of your solar panels, reducing their efficiency. Regular cleaning is necessary to ensure maximum energy production. You can use a soft brush, a squeegee, and water to clean the panels. Avoid using harsh chemicals or abrasive materials as they can damage the panels.
Inspection: It's important to regularly inspect your solar panels and system to identify any issues or damages. Check the wiring, connections, and inverter for any signs of wear and tear. Inspect the panels for cracks, chips, or other damage that may affect their performance.
Check for Shade: Make sure there are no obstructions, such as trees or buildings, that cast a shadow on your solar panels. Shade can significantly reduce the output of your solar panels.
Keep the Panels Cool: High temperatures can reduce the efficiency of your solar panels. Make sure there is enough ventilation around the panels to keep them cool.
Regular Maintenance: Solar panels and systems require regular maintenance to ensure optimal performance. You should have a professional perform maintenance on your solar panels and system at least once a year. They will check the panels, wiring, and connections to make sure everything is working properly.
Note – There are instances about insurance companies excluding claims for fire damage due to faulty solar panels, where annual maintenance has not been carried out. A maintenance schedule is important to ensure the system operates safely for years to come. For example – The Energy Queensland (EQ) Network agreements states that the system should be maintained to manufacturers specifications. AS 5033 recommends cleaning at least once or twice a year with electrical maintenance checks every 12 months.
In order to keep the solar system at optimal performance and ensure compliance with the above requirements, an annual maintenance program is recommended.  By following these tips, you can ensure that your solar panels and system operate efficiently and effectively, providing you with clean energy for years to come.
Contact ACWA Supplier, Matt Brannelly, Energa for all your solar needs.
Mobile: 0419 222 344    Email: matt@energa.com.au    Website: https://energa.com.au/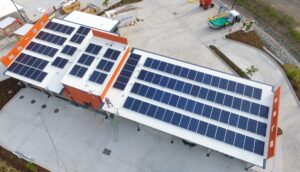 ACWA would like to thank ACWA Supplier Member, Matt Brannelly from Energa for this article.