Join us in Sydney for Rinse! Thursday 20 May 2021
Those who were with us for the inaugural Rinse! event in Brisbane will no doubt be champing at the bit to be part of Rinse! 2021. But for those who have not experienced the magic of Rinse!, here's how it works.
Rinse! brings together a range of small, medium and large car wash industry suppliers to a single location, allowing you to meet them in a one-on-one environment. This is your opportunity to keep up to date in a constantly changing industry and connect with dozens of suppliers in just a few hours! With numbers strictly limited you MUST get in early.
Dooley's Lidcombe
Catholic Club
24 John Street,
Lidcome NSW 2141
Thurs 20 May 2021
Supplier's Boardwalk Showcase
2pm - 4pm
AfterWash Mix n' Mingle Cocktails
4pm - 6pm
Rinse! is simply the best value trade show opportunity in the southern hemisphere! 
Includes:
Access to the Rinse! Boardwalk Showcase area
Admission, welcome drink and light refreshments at AfterWash
*Discounted price for ACWA Members.
Non members entry is $50 pp.
Rinse! is your opportunity to connect with a range of car wash industry suppliers in a one-on-one environment in just a few hours!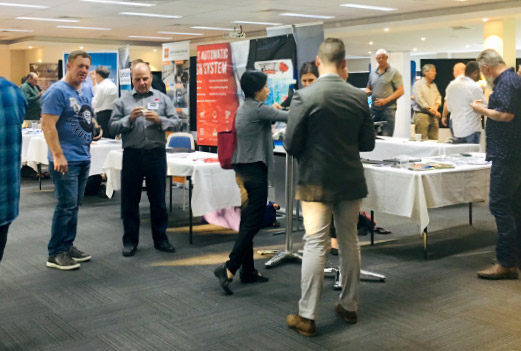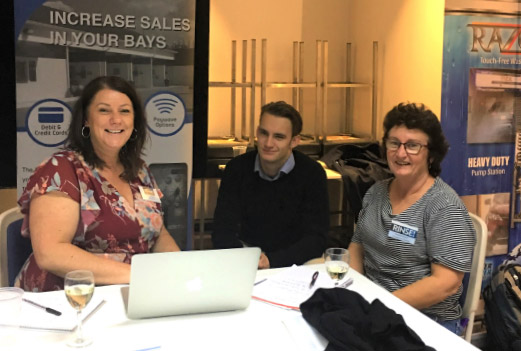 Rinse! Boardwalk Showcase
The focal point of the exhibition is the Rinse! Supplier's Boardwalk with Australia's biggest and best suppliers represented in a "mini-booth" environment.
Doors to the exhibition session open at 2 pm and remain open until 4 pm. Car wash operators are free to walk the Rinse! Supplier's Boardwalk Showcase, stopping to chat and do business at any or all the supplier exhibition stands.
Following the Boardwalk Showcase, enjoy a casual get together at Afterwash where you can continue to talk business or enjoy a drink and nibbles with car wash industry colleagues and friends.

"Cargroomers displayed at the inaugural Rinse! event conducted in Brisbane in September 2019. We couldn't have been more thrilled with the result. We would love to see the concept become a regular part of the Australian car wash industry's calendar of events."
Blair Woolcott
Cargroomers
"I decided to exhibit at Rinse! as a way to help out ACWA and also because I like to visit Brisbane, but I found that it was worthwhile on its own merits. There was a heap of qualified buyers there, and it was almost as good as a full blown expo. I'd definitely recommend it to others."
Craig Campbell
Good Sight Australia Pty Ltd