Continuing our Meet the ACWA Board Series, and introducing one of our Queensland Directors Stephen Rzepka.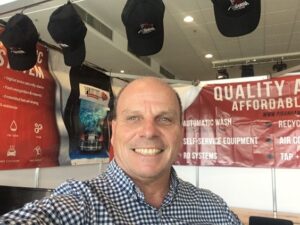 My name is Stephen Rzepka, and I was born and bred in Brisbane, Queensland.  My father, Joseph Rzepka, was born in Poland and immigrated to Australia in 1950 after serving with the Allied Forces during WW2.  He married Rita Reibelt in 1956, raised four children and stayed married for the next sixty years.
I attended St Columban's College, Albion, from Grades 4 to 12. After high school, I attended The Brisbane College of Advanced Education, qualifying as a Primary school teacher.  My teaching career lasted for the next twenty years.  I taught in various towns and school sizes and became the Principal of a one-teacher school, the Burra Burri State School, with a total of twelve children and one dog.  My staffy 'Gus' made a great goalie when we played soccer on the tennis court.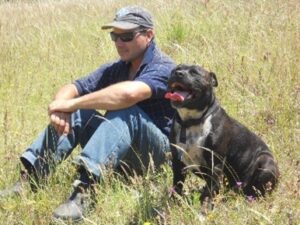 Whilst teaching in Chinchilla, I met my wife, Julianne.  We've been happily married for the past twenty-six years.  We have raised four children who are all doing well.  My eldest son, Cooper, is an Officer in the Army; my daughters are Sophie, a Sister (RN) in the burns ward at the Royal Brisbane Hospital; Jo is studying teaching, and Nicola is completing Year 12.
I had a fling a being a Real Estate Agent, but that didn't work out, so whilst doing part-time teaching, my brother-in-law asked if I wanted to become involved in a car wash that was being built at one of his service stations.  Why not I thought I'll give anything a go.  Well, what a life-changing decision that turned out to be.  Working in a business has many pros and cons, as I quickly found out.  My life was turned upside down, sideways and sometimes even backwards as the wet weather sets in every summer here in Queensland.  I soon became multi-skilled in electrical, mechanical, water, pumps, piping, repairs, budgeting and paperwork.
On many a cold night, you would find me at the car wash undertaking repairs on the auto so it would be up and running for the weekend rush.  Everything always breaks on a Friday afternoon!!  How quickly the past fifteen years in the car washing industry have passed.  I have run and managed the Regents Park site from day one, branched out to refurbish and create the Piranha Car Wash, which has been in operation for the past four years and recently started another car wash venture in partnership in Hervey Bay, Qld.
One of the best decisions I undertook was to travel to China to research the type of car washing equipment being produced.  After settling on one very professional and well-made automatic unit, I started the Piranha Wash Systems business.  We now import and sell the Piranha touch-free automatic equipment around Australia. The Piranha sales business is an extension of my years of experience as a car wash owner.
Over the years, I realised that I never really stopped teaching.  The students grew up to be employees or customers, and I continue to use my educational skills on a weekly basis.  I have learnt that a good car wash business is not necessarily the biggest or the best but one that has a staff that works with you and not for you.
So when I'm not running around the countryside installing or running my businesses, you'll find me on the back of my tractor doing farm work on the family property.  A place where I can let the stresses of the world wash away.