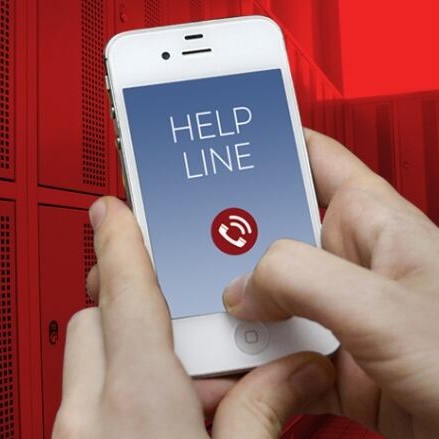 ACWA provides invaluable assistance to its current financial operator members in managing issues surrounding Industrial Relations, Wages and Work Health and Safety.
The ACWA-Industrial Relations Helpline
ACWA has a service agreement with ESSA (Employment Services & Solutions Australia) and HR Legal to provide Industrial and Wage advice to all ACWA members.

ESSA will maintain an ACWA-specific phone line and email advice line, manned by trained industrial relations consultants, during regular business hours (EST) to answer queries about:
Current terms and conditions of employment for the industry, including award coverage (either Transitional Federal Awards or NAPSAs – transitional state awards),
Annual wage increases,
Changes arising from the new National Employment Standards
Changes arising from Upcoming Modernized Awards;
General information regarding the termination of employment and unfair dismissal (with any litigation to be referred to HR Legal);
General information about Discrimination, Bullying and OH&S (with any litigation to be referred to HR Legal).
Support includes telephone advice (via the dedicated ACWA Phone Service) or dedicated email advice.
Review of documentation, which involves less than 10 minutes reading and preparing short written correspondence by email (not requiring formal legal advice).
It is anticipated the free service will enable most members seeking to clarify wage rates or get general information about agreement-making and termination, to obtain advice without charge.
However, where the matter requires specific detailed advice or if the advice you seek is more complex than described above, you will be notified in writing (by email or letter) that any additional guidance will be chargeable directly to you, and the charge rates will be specified.
The ACWA-Workplace Health Safety Helpline
Eastman Lynch is ACWA's WHS Specialist, and they are available for limited FREE consultations for ACWA members.
The FREE Service provides a 20-minute consultation giving ample opportunities for simple WHS issues to be resolved. When members require more complex advice, Eastman Lynch will provide a quotation before any extra charges are incurred.
ACWA also provides members access to a complete WHS Manual, which includes simple-to-use templates and documents to ensure your wash site meets its WHS obligations. Eastman Lynch has recently updated the ACWA WHS Manual, providing the latest changes.

Located in the Members Area of the ACWA Website
ACWA WHS MANUAL – Procedures and Implementation
The ACWA WHS Manual is easy to use, and members will be led through the WHS business process via the simple Where Do I Start document.
The ACWA WHS Manual contains generic policies and procedures that can be applied to any car wash business. The WHS manual sets up the foundations for a WHS system, ensuring legislative compliance for your business.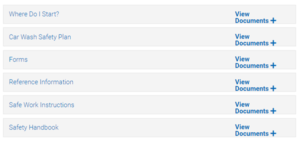 For further information please don't hesitate to contact Fiona, ACWA Office on (m) 0400 070 417 or (e) contact@acwa.net.au
Note: ACWA financial members, for authorisation purposes, at the start of the helpline call/or email please provide your ACWA Membership carwash or company name and main contact name *