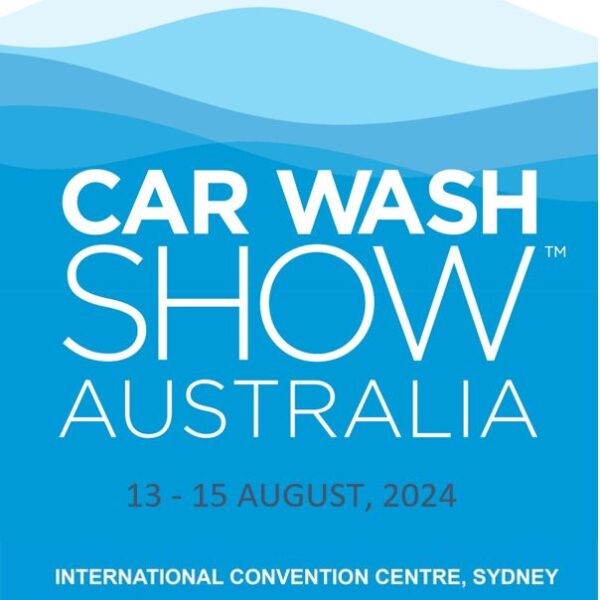 Off the back of the outstanding results achieved in 2022, the Australian Car Wash Association has announced that Car Wash Show Australia will return to the International Convention Centre at Darling Harbour in 2024.
Despite the impromptu declaration of a Public holiday on day two of last year's Show, along with debilitating flight cancellations and airfare increases, Car Wash Show Australia achieved several attendance and event records in 2022.  Achievements at the Show included; the most extensive Trade Show Exhibition on record, a sold-out Bus Tour Program and capacity attendance at all social events.
"Conditions conspired against us in 2022, yet we were still able to deliver results above and beyond our targets and expectations," said ACWA President Neil Fox.  "After the event, we were overwhelmed with the positive feedback from exhibitors and car wash operators on the location and venue.  So, we are delighted to be heading back to Darling Harbour in 2024."
To provide Exhibitors with better planning opportunities, ACWA has also made its intentions for 2026 known.  Car Wash Show Australia 2026 will be held at the Adelaide Convention Centre from 11-13 August 2026.
"ACWA is the Car Wash Association for all of Australia, and we are thrilled to be able to trial the Show in South Australia.  It is a state with a great car wash history and operators whose names are synonymous with the industry," said Fox.  "Not to mention SA produces some pretty decent wines, which should put a smile on a few faces at the social functions!"
Full details will be rolled-out in the lead-up to Car Wash Show Australia 2024, but suppliers and operators should save the date in their diaries:
Car Wash Show Australia 2024
International Convention Centre at Darling Harbour
13 – 15 August 2024
If they haven't done so already, those wishing to exhibit should lodge their interest and intentions with Fiona by email at contact@acwa.net.au