WANTED – Plant & Equipment Manager – Washed For Cars, QLD.
Wanted – PLANT & EQUIPMENT MANAGER
Washed For Cars, QLD.
$100k salary + super + van.
Project + ongoing routine work.
Large scale car washing – 500 cars per day / $2m+ equipment.
Introduction
Washed For Cars is the brainchild of Supercars champion Jamie Whincup (who is still involved in the business).  We offer a new car wash experience to our customers – with over $1m of equipment at each site.  We currently have two sites and would like to expand that to 5 within the next 5 years.
Because of our expansion plans, we would like to employ a full time Plant & Equipment Manager.  This person will be responsible for maintaining everything related to both car wash sites (the washes themselves and the buildings), PLUS, work closely with the owners on R&D for our new builds, and then be an integral part of the new builds.
Our sites use a conveyorized system to transport vehicles through a series of brushes run by electric motors.  There is a large reliance on plumbing, with each site running multiple Grundfos and Hydracell pumps, 3 water holding tanks, sludge traps, OWS and a large recycling system.
Typical Tasks
Conduct routine inspections of equipment & perform preventative maintenance
Diagnosing mechanical issues and repairing machines, equipment & premises as necessary
Installation and testing of new parts
Requirements
Strong mechanical knowledge with a trade background
Experience performing routine maintenance on plant & equipment
Willing to jump in and get the job done
Takes pride in their work
About the Role
This is generally a 40-hour per week Monday to Friday role, however because around a third of the work needs to be completed while the washes are closed this opens up the opportunity for flexible working hours.  This will be beneficial to anyone who has other commitments such as kids sport etc.
A fully stocked and maintained van is supplied as part of the role.
A detailed review of our R&M schedule and job description will be undertaken during the interview process.
For further details, please contact ACWA Member Sam on (mobile) 0404 756 888 or (email) sam@jamiewhincup.com.au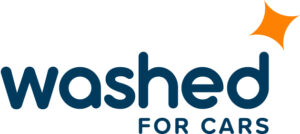 Seller Information
Seller Name: Sam
Seller Address: Queensland
Seller Phone No.: 0404 756 888
Seller Email: sam@jamiewhincup.com.au